We are located at 512 – 40th Ave NW, adjacent to the Corner of 40th Ave and 4th St NW, next to the alley access, and across from Queens Park Village.
Our office is a 1950's Bungalow, zoned for commercial use. We have been in this location since 1999.
There is street parking in the front and limited parking in the rear alley.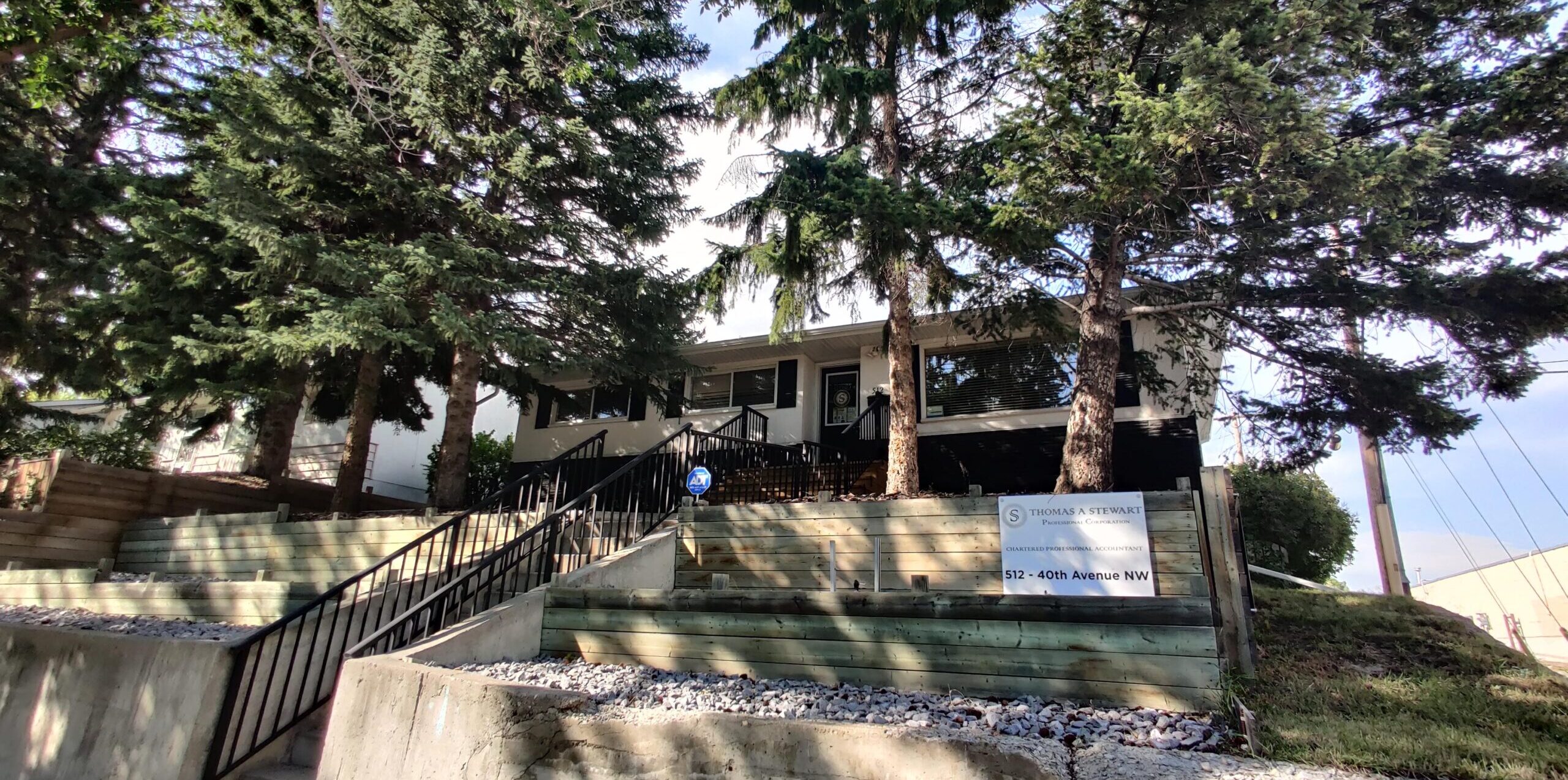 How to get to our office:
From Deerfoot Trail & 32nd Ave NE connector, take 32nd Ave West, continuing past Centre St where 32nd Ave becomes 40th Ave NW, and continues to 4th St NW. After Crossing 4th St, you will see our sign on the North side of road, on the retaining wall below the Office. There are a set of stairs up to the front door.
If you have mobility concerns, please use the Alley access beside our building, to park in the rear parking area, and enter the office through the rear door.
Please walk right in!